Services
Catering
Catering services are provide to the customer as per the needs . We are providing pure vegetarian foods. All types of south Indian and north Indian foods are provide by us and also Vegiterian & Non Vegiterian foods. All items are made by specialized chefs of each category Food packages include south Indian sadya and buffets. You are provided the option to customize your menu so that you can select each type of menu items.
Please visit our menu for more details.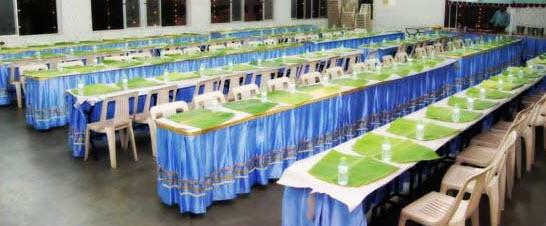 Decorations
All types of decorations will be provided by us on demand. Manadapam and auditorium decoration, car decoration and will be arranged by us at a reasonable cost. Designers specialized in different varieties are part of our team that you make use. You can choose your decoration from the large number of designs provided by us.

Mandapam / Travel / Accommodation
All type of auditorium booking is available from us like Ram Lakshmi paradise and more. A/c and non A/c auditoriums will be provided by us on demand and as per the availability. Please try to book as early as possible to get your dream auditorium . A/c and non A/c Travel and accommodation is also provide if needed for the bride and groom party.

Extras
Some extra arrangements are provided to make your event a heavenly one. Portable children's park, Musical troop, Pop corn centre, Band set, Mimicry & magic show from professional are can be arranged as per need.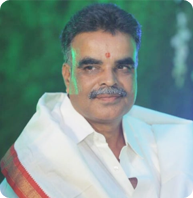 Mr.R.K.CHALAPATHI
(Proprietor)